J1939 - Tell-Tale - 30 Icon Indicator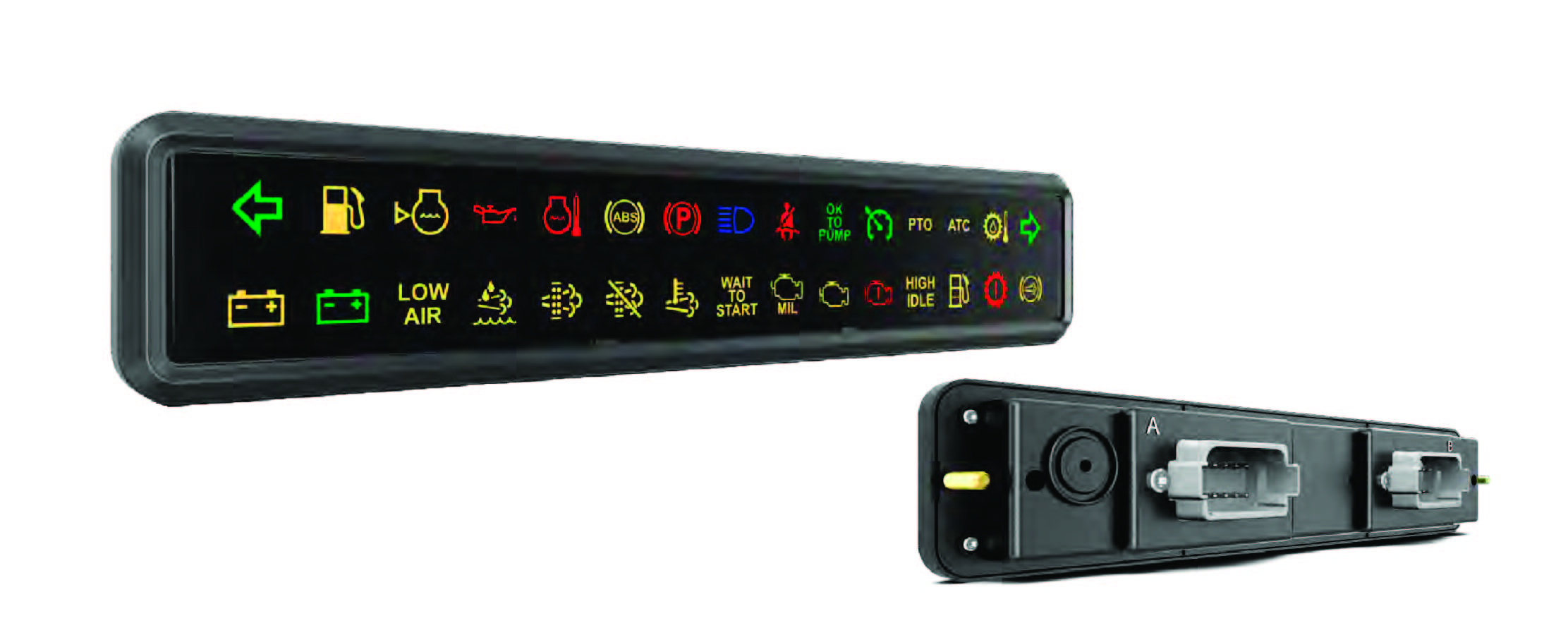 ---
Description
This CAN based product complements MG3000™ and the NexSysLink® instrument systems by providing thirty LED illuminated operator alert tell-tales along with an audible alarm to alert users to multiple fault conditions.
Product Description
The alert panel directly reads and processes SAE J-1939 compliant CAN messages, serial data from any NexSysLink Master Node Instrument and up to ten factory configurable discrete inputs switched either high or low to activate the tell-tales and/or audible alarm.
A discrete output capable of switching up to one amp and an audible output increase the utility of this product.
Features
Environmentally sealed connectors
Custom icon configurations available
Up to ten discrete inputs switched either high or low
SAE J-1939 CAN protocol support
Connects seamlessly with the MG3000 and NexSysLink MNI instruments
Bright LED illuminated tell-tales
Built in audible alarm and switched output
---