J1939 - CAN Display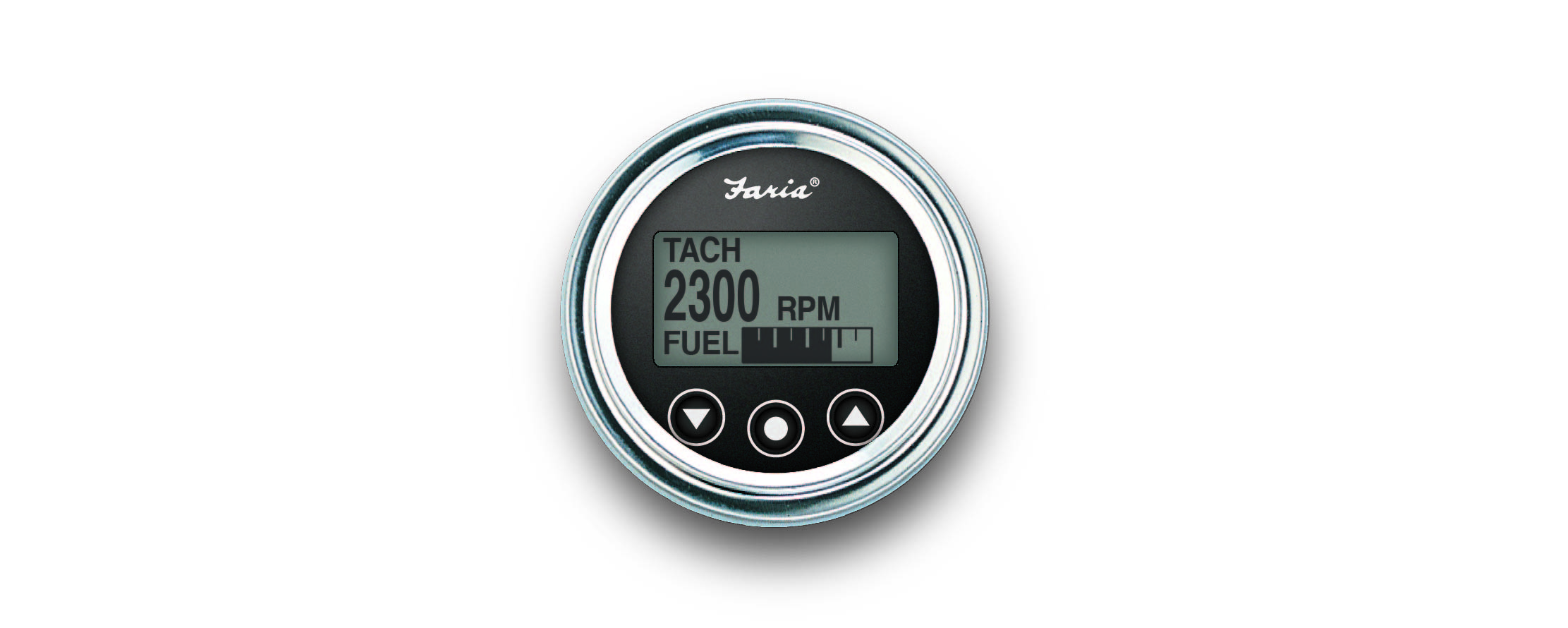 ---
Description
A complete engine monitoring solution for the small engine CAN bus market.
This compact instrument provides a single source view of the critical information provided by the engine ECU. The CAN display instrument is designed to read and process SAE J1939 compliant CAN messages. The large sunlight readable, transflective LCD displays operating parameters with easy to read characters. The "second line" data displays a continual readout of the engine's hours or "over the road" Odometer.
Up to 12 display pages can display the information being sent by the engine ECU , including Trip data and advanced Fuel Management. Should a DM1 or J1939 alarm occur the J1939 CAN display will activate a 13th display screen for the operator to log the alarm, while maintaining the regular data screens.
On board programmable parameters allow for customizing of menu options including, Max Speed, Audio, Fuel Tank, Units and Master Program Reset (Return to factory settings).
Features
SAE J-1939 CAN protocol support
Nylon cases for corrosion resistance and long life
Daylight readable LCD display with Red/White multi-color LED backlight.
Audible and visual notifications for alarms
Input for analog Fuel Level sender with programmable calibration.
Custom proprietary fetures available
Fits a typical round 2 1/16" (53mm) panel hole.
---
Gauge Sizes Available
2" - Hole size: 2.0625" (53mm)