2" - Ammeter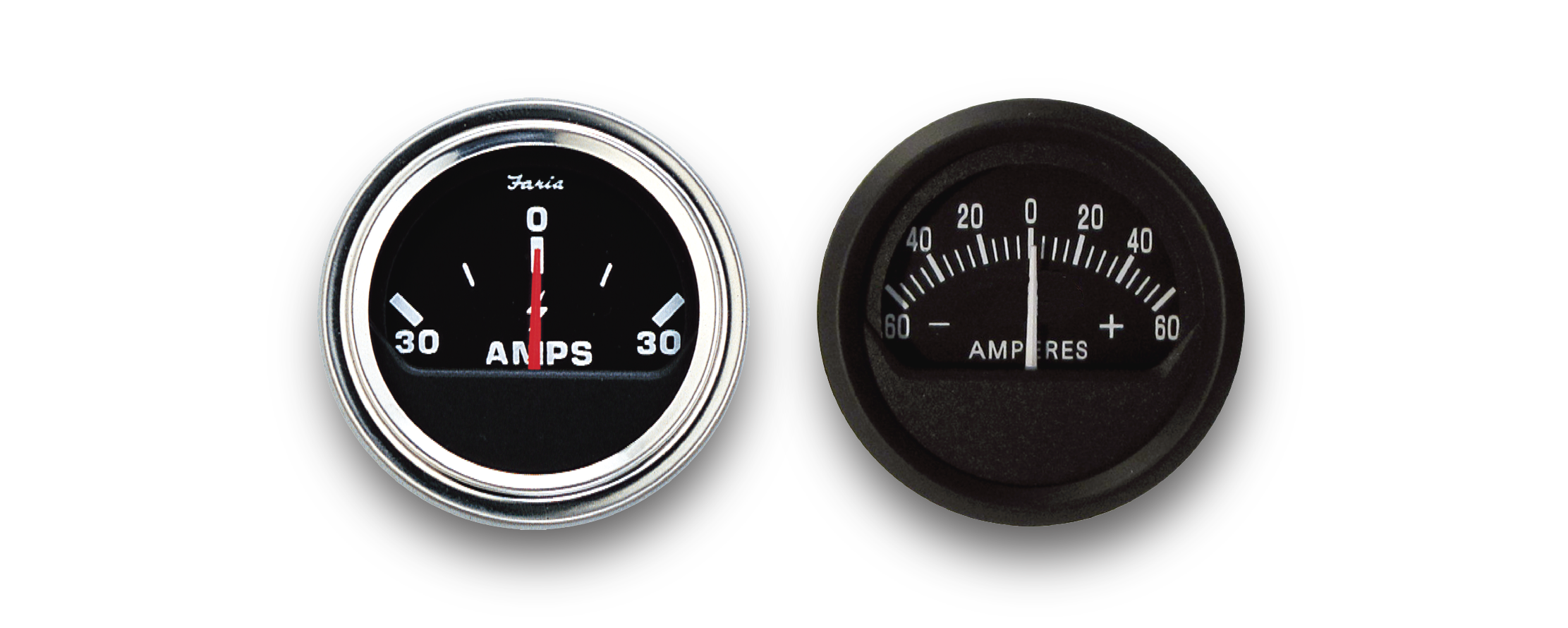 ---
Description
An ammeter indicates the current flow through the battery charging system. A "zero center" ammeter, during charging, shows a (+) positive reading indicating the current is flowing to the battery (charge). A (-) negative reading indicates current flowing away from the battery (discharge).
Faria Performance Tips
Wiring - Due to the high current loads present in many ammeter applications, ammeters must be wired with wire not lighter than 10 AWG.
Features
Anti-scratch glass lens
Plastic Cases for corrosion resistance and long life
12 vDC negative ground
Can be adapted for 24 vDC systems
Available in standard or Metric values
---
Gauge Sizes Available
2" - Hole size: 2.0625" (53mm)
---
Parts available
| Catalog # | Factory # | Size | Description |
| --- | --- | --- | --- |