---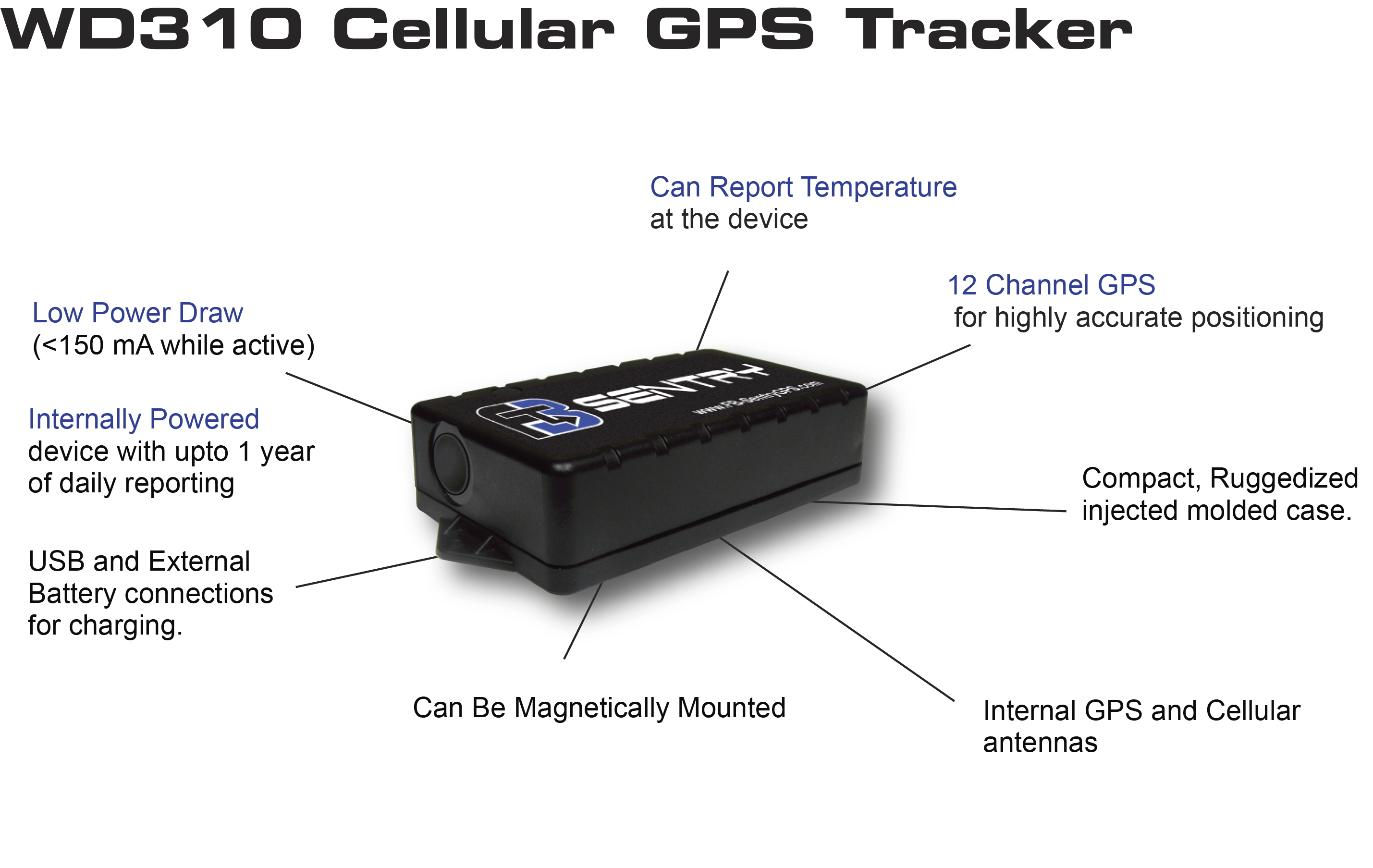 Measures only 4.56" x 2.25" x 1.125"
(115mm x 57mm x 29mm)
Weight: 6.5 oz. (185 g)
---
FB-Sentry and the WD310 is a complete web based tracking package for your non-powered assets.
Monitor your assets location and ambient temperature even without power. This small self contained device monitors your assets location with GPS and supports location with Cellular Tri-location using cellular tower information when GPS signal is not available.
The rechargeable 5000 mAh lithium battery provides for long term reporting even over long lengths of time, up to 24 months. This device, once activated, can not be tampered with and turned off mechanically. However, the owner has complete control using over the air technologies, preventing disabling.
View your assets location and get directions to your asset on the FB-SentryGPS.com website. The secure website is password protected and can view all activated assets on a single page. Drill down and get individual asset information.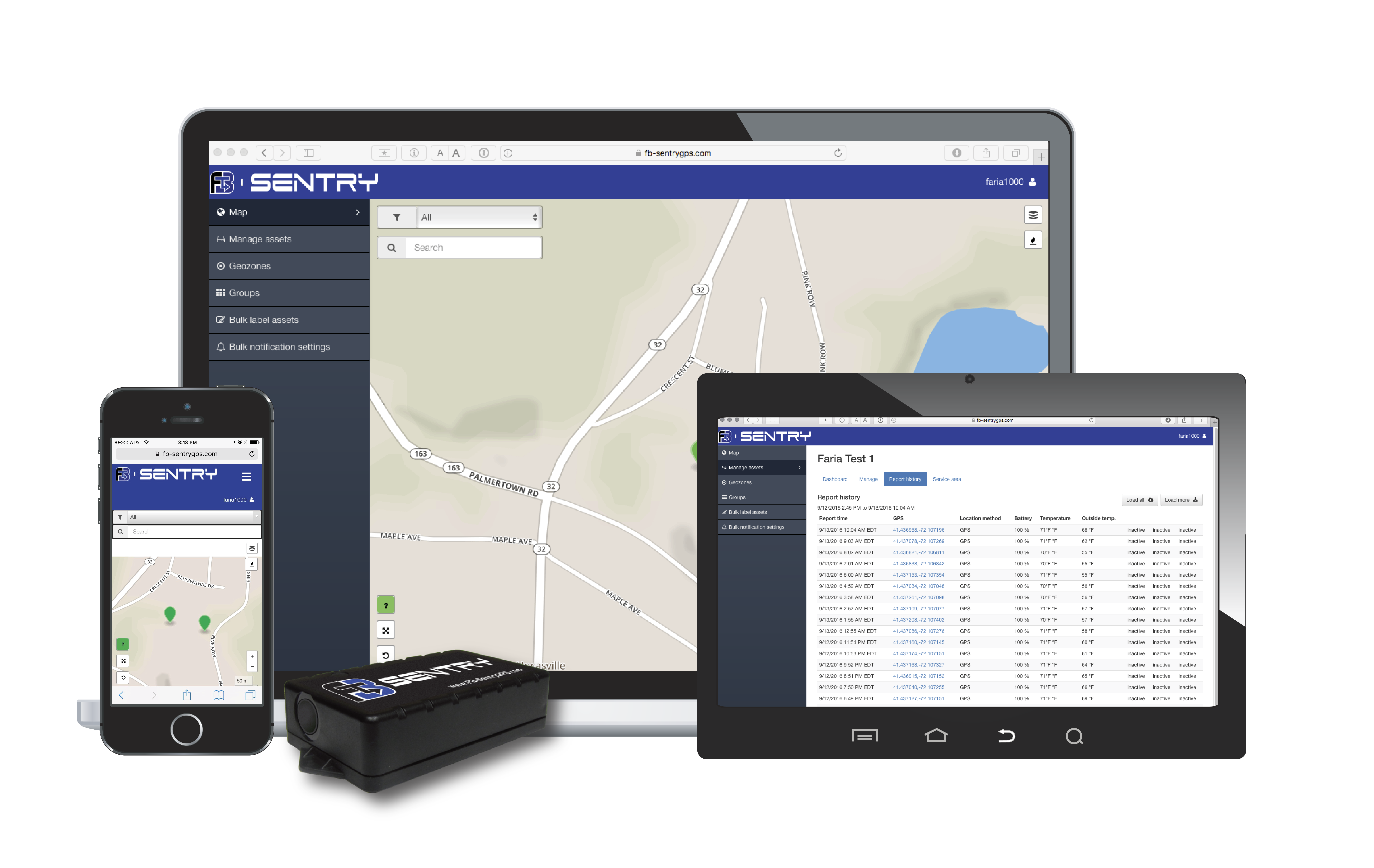 Cellular Tri-location
If GPS signal is unavailable (for instance if asset is in metal building), the Faria Beede WD310 will use cellular tower information for a low-precision location. Accuracy is not possible, but reliable, general location information is available. Precision within ½ mile is about average at this time, but location within 50-300 yards is possible.
Benefits
Magnetically, Temporary or Permanent mounted for easy placement

Can be mounted inside or outside

Built in GPS and Cellular antennas
Magnetic Trigger Activation
GPS and Cellular Geo-Location & Tracking
Rated for temperature down to -50˚C (-58˚F)
Built-in thermistor measures and reports temperature at the device
Internally powered device with up to 1 year of daily reporting
Charges with USB or portable battery pack
Battery Life based on reporting cycles

10 months reporting twice/day
12 months reporting daily
18 months reporting every other day
24 months reporting weekly
Up to 1500 reports within first six months
Up to 750 reports within first year
---