2" - Battery Condition indicator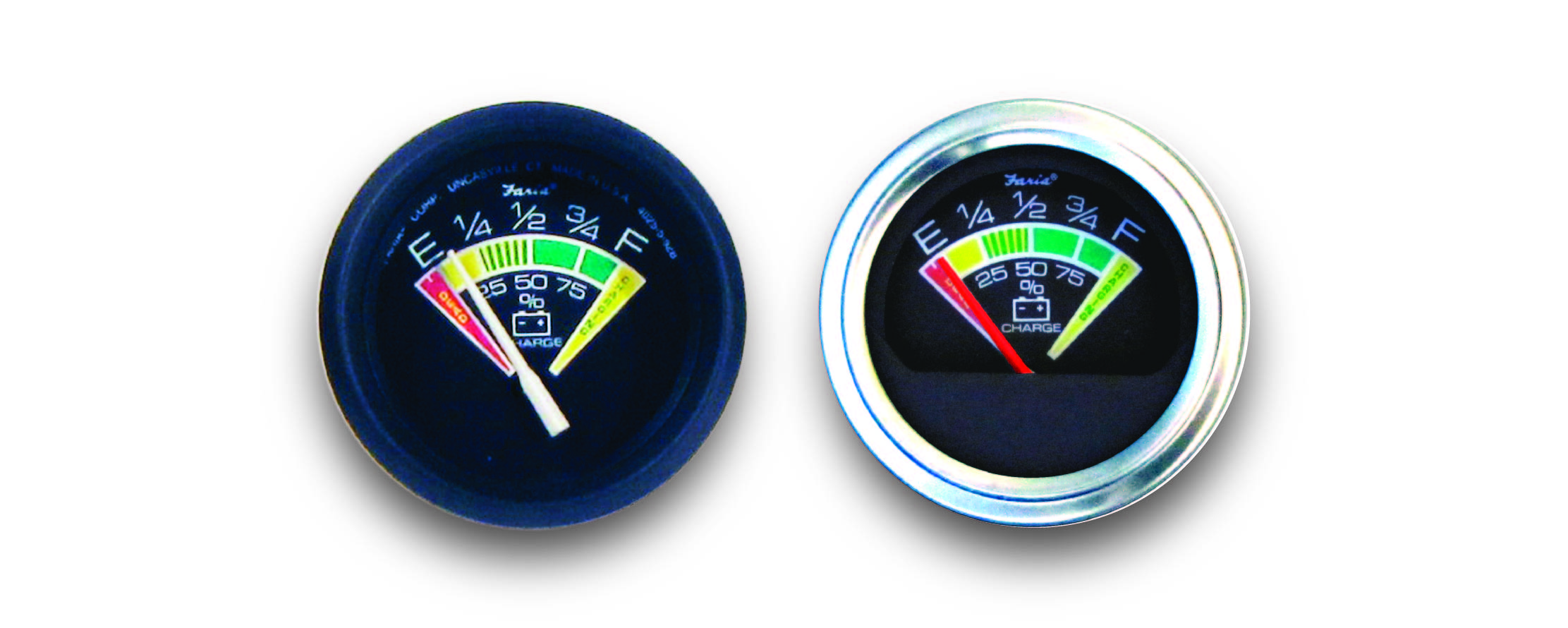 ---
Description
Conventional voltmeters are very good at showing how many volts there are in your electrical system. While this is a good enough indication of your electrical systems operation, a voltmeter is all but useless when you need to know just how much energy is left in your battery.
A Battery Condition Indicator eliminates all the guesswork. The expanded scale accurately displays the battery's usable energy, telling you when to recharge.. even when it's time to replace your battery. A must where one or more batteries are used.
The Faria Battery Condition Indicator is an accurate and inexpensive solution for knowing exactly how much power remains in your battery.
Features
Available for Voltage ranges from 12, 48 and 72 volts
Know how much energy is left in your battery
Works equally well on all 12 volt deep cycle and starting batteries, including sealed types
Back lit for night viewing or use in bad weather
Anti-scratch glass lens
Plastic Cases for corrosion resistance and long life
12 vDC negative ground
Can be adapted for 24 vDC systems
Available in standard or Metric values
---
Gauge Sizes Available
2" - Hole size: 2.0625" (53mm)
---
Parts available
| Catalog # | Factory # | Size | Description |
| --- | --- | --- | --- |