Commercial Fishing
Faria Beede′s ETERM-C™ is type certified by NOAA for all recreational for-hire-vessel operating in the Gulf of Mexico requiring VMS. Contact your electronics dealer for information, this system will be fully reimbursed by NOAA and Faria Beede is providing the first year of airtime at no cost - a $250.00 savings.

Protecting the World's Oceans
Commercial Fishing Fleet Operators and Government Regulators share joint responsibility for sustainably fishing the world's oceans.
In the late 1990s, as GPS positioning and satellite communication technology became commercially available, vessels were required to fit a Vessel Monitoring System, or VMS.
VMS reports the vessel's location in real-time to the relevant fisheries authority or regional fisheries management organization. This enhanced awareness of fishing activity assists enforcement authorities, fisheries scientists, and industry, to optimally manage a finite resource.
Faria Beede is a pioneer in the expansion of VMS beyond GPS location reporting. Today we provide systems to over 50 fisheries programs worldwide that include GPS tracking, electronic catch reporting (e-logs), email communication and, most recently, integration with leading Electronic Monitoring / Virtual Observer platforms.
Vessel Monitoring Systems (VMS)
Each vessel fits a "Type Approved" hardware configuration, that meets the security, data integrity and operational requirements of the fishery authorities
The VMS hardware is professionally installed by an authorized distributor/installer
GPS location (track) data is automatically sent to a Fisheries Monitoring Center (FMC), managed by the relevant fisheries authority, at pre-determined reporting intervals or on-demand (polled)
Depending on program requirements, vessel operators may also be required to file electronic records of catch on-board, via an electronic catch reporting system
The vessel operator gains access to other valuable features including two-way email and vessel tracking services for their own fleet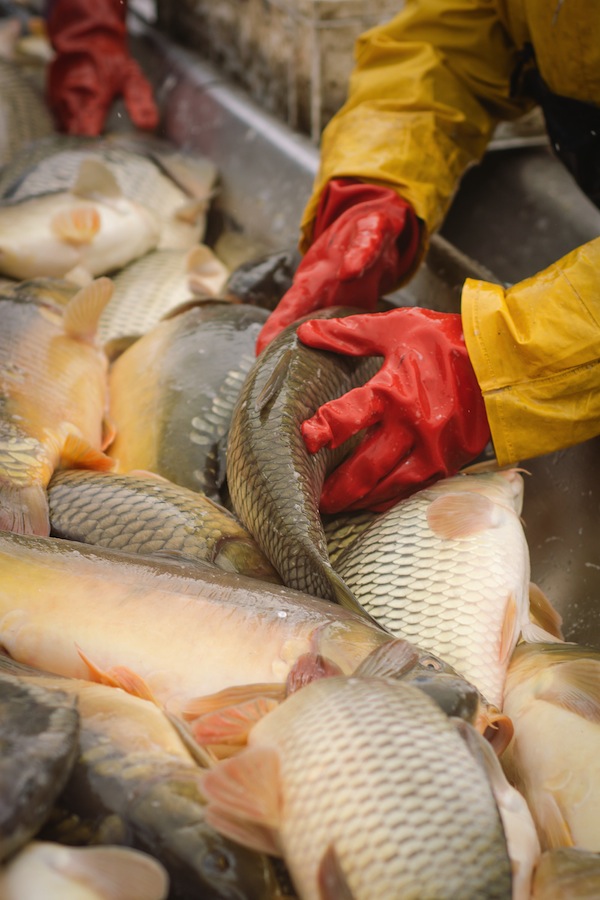 EntelNet™ and Faria Beede's Telematics Advantage
Unparalleled Reliability: We have sold over 2,000 VMS systems, many of which remain in active service after six years of continuous operation.
Dual-band technology: Saves you money by sending data over cellular networks when in coverage - switching to Satellite only where necessary.* Learn More
User Friendly Electronic Logbook: A 7" touchscreen provides access to electronic-logbook, electronic forms and two-way email functions. Learn More
Stay Connected: Using the 7" touchscreen allows crews to stay in touch through e-mail and the web. Connected through the Iridium® satellite network there is no where you can not be reached.*
Owner Website Logon: Monitor your own vessel free-of-charge. All you require is an internet connection and computer or tablet.
Installing a Faria Beede VMS
Commercial Benefits: Fitting a Vessel Monitoring System (VMS) may be a government requirement, but there are additional commercial benefits from having access to two-way email to keep in touch with current fish auction prices, and for crew to keep in touch with family and friends.*
Safety: Fitting a VMS provides valuable backup safety services, in addition to those already on board via VHF, EPIRBs and AIS.
Multiple Permits/One device: If you fish under multiple jurisdictions (for which the Faria Beede VMS is approved) then you may use a single VMS to satisfy reporting requirements to multiple fisheries regulators, saving you money.
Eligibility for Rebates: Your purchase of a Faria Beede VMS system may be eligible for a government rebate of the purchase price. Our dedicated rebate form/fax line simplifies the process of obtaining rebates.*
* available on select configurations
---
Our VMS terminal is approved for use in the South East, North West, South West, Alaska and Pacific Islands VMS programs.
TO ORDER:
This VMS package must be purchased from an Approved Installer. To locate the authorized installer nearest you, please use our Installer Locator.
Order Code (Iridium Only): KTW309 : $3,150 (MSRP)
Order Code (Iridium+GSM): KTW304 : $3,250 (MSRP)
Data bytes are used for position reporting, email and electronic forms. Telecommunications and Sales Taxes (where applicable) are additional.
Kit Includes:

WD750 VMS MTU (SB or DB, as appropriate)
All connectors and harnesses
GPS and Iridium antennas and GSM antenna with all mounts
Three 28-foot antenna cables (LMR240)
All mounting hardware
2-inch User Interface
7" Touchscreen (now required for all new NOAA VMS installations)
---
The FFA's 17 Pacific Island members are Australia, Cook Islands, Federated States of Micronesia, Fiji, Kiribati, Marshall Islands, Nauru, New Zealand, Niue, Palau, Papua New Guinea, Samoa, Solomon Islands, Tokelau, Tonga, Tuvalu and Vanuatu.
TO ORDER:
This package must be installed by an FFA Approved Installer. Please contact our master distributor, Satcomms Australia, for pricing and to arrange delivery to the installer of your choice for installation.
Order Code (Base Configuration): KTW308
Order Code (With 7" VTerm™ Display): KTW309
Kit Includes:

WD750 VMS MTU SB (Iridium Only)
All connectors and harnesses
GPS and Iridium antennas and GSM antenna with all mounts
Two 28-foot antenna cables (LMR240)
All mounting hardware
2-inch User Interface
7" Touchscreen (optional)
---
WCPFC's current members include Australia, China, Canada, Cook Islands, European Community, Federated States of Micronesia, Fiji, France, Japan, Kiribati, Korea, Republic of Marshall Islands, Nauru, New Zealand, Niue, Palau, Papua New Guinea, Philippines, Samoa, Solomon Islands, Chinese Taipei, Tonga, Tuvalu, United States of America and Vanuatu.
TO ORDER: Please follow the Forum Fisheries Agency ordering instructions.
---
TO ORDER:
Please Contact Us for current pricing and to arrange delivery and installation.
Order Code (Base Configuration): KTW308
Order Code (With 7" VTerm™ Display): KTW309
Kit Includes:

WD750 VMS MTU SB (Iridium Only)
All connectors and harnesses
GPS and Iridium antennas and GSM antenna with all mounts
Two 28-foot antenna cables (LMR240)
All mounting hardware
2-inch User Interface
7" Touchscreen (optional)
---
TO ORDER:
Please contact our master distributor, Satcomms Australia for current pricing and to arrange delivery and installation.
Order Code (Base Configuration): KTW308
Order Code (With 7" VTerm™ Display): KTW309
Kit Includes:

WD750 VMS MTU SB (Iridium Only)
All connectors and harnesses
GPS and Iridium antennas and GSM antenna with all mounts
Two 28-foot antenna cables (LMR240)
All mounting hardware
2-inch User Interface
7" Touchscreen (optional)
---
Greenland Fisheries License Control Authority (GFLK)
TO ORDER:
Please Contact Us for current pricing and to arrange delivery and installation.
Order Code (Base Configuration): KTW308
Order Code (With 7" VTerm™ Display): KTW309
Kit Includes:

WD750 VMS MTU SB (Iridium Only)
All connectors and harnesses
GPS and Iridium antennas and GSM antenna with all mounts
Two 28-foot antenna cables (LMR240)
All mounting hardware
2-inch User Interface
7" Touchscreen (optional)