J1939 - MG1000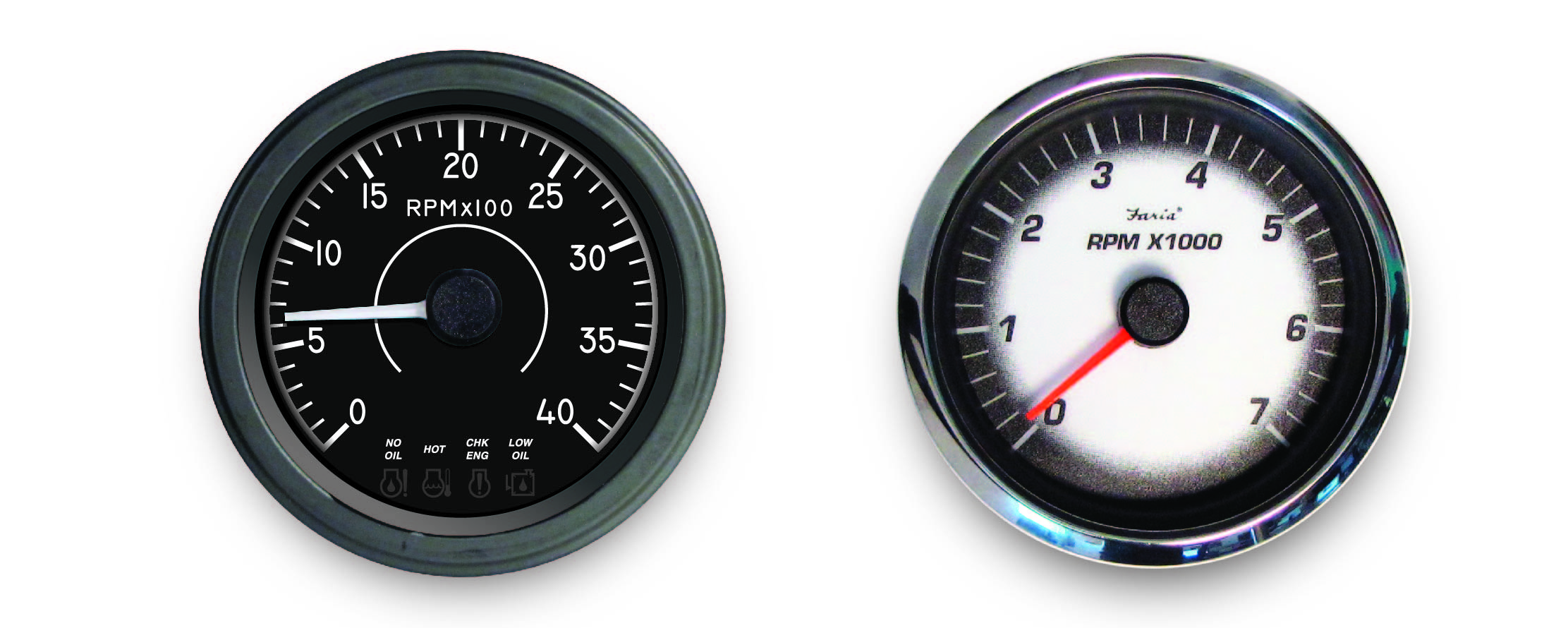 ---
Description
The MG1000 is the stepping stone of digital instrumentation. This innovative digital gauge system requires no LCD's, no system initialization, no menu setups and no user manual interaction for use - ever! Just install and go!
---
Specifically designed to work with the leading engine manufacturers. Dial scales and styles can be customized for OEM volume orders.
---
The MG1000 gauge system displays engine ECU data and alarms. Installation is simplified by reducing wiring and setup time. Our instruments communicate with the engine ECU for the most accurate information and error codes.
This system is the lowest cost, most user-friendly digital product in the market for customers installing digital technology. Multiple analog inputs and warning lights reduce cost while still providing the customer with everything they need.
Upgrade to the MG3000 system for an even wider variety of options and features. The Faria product suite offers a multitude of accessory gauges available to connect to the MG1000 system including a 2" fuel flow gauge to show fuel economy. The combinations are limitless!!
Multiple Discrete Gauges Available
Multiple discrete gauges are available in multiple configurations including Multifunction instruments and individual gauges. Each gauge is daisy chained into the system simplifying installation. Add up to 10 gauges from a single gateway systems instrument.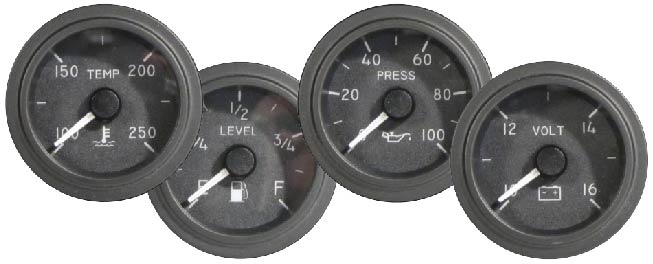 Features
Can be directly connected to J1939 CAN Bus systems
"Daisy Chain" connections, add additional features, connect the MG3000 with the same harness
NMEA0183 input for GPS Speed
A single Tachometer can monitor up to 4 analog signals
Utilizes both analog and digital inputs to reduce system cost
Stepper motor gauges (for greater accuracy and durability)
Deutsch and Packard water tight connectors
LED lighting is standard
Custom cosmetic options upon request
Multiple, 5 - 4 - 2 inch discrete instruments are available
---
Gauge Sizes Available:
2" - Hole size: 2.0625" (53mm)
4" - Hole size: 3.375" (85mm)
5" - Hole size: 4.375" (112mm)