---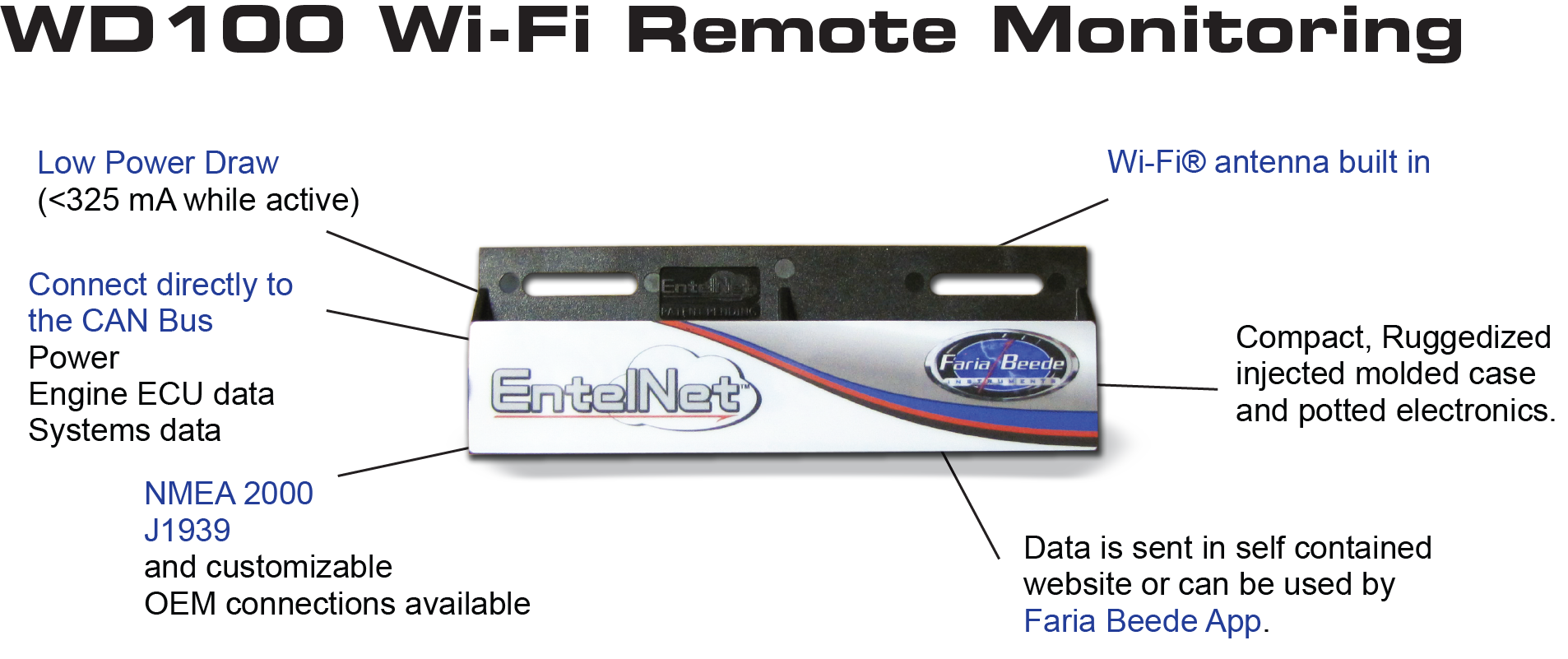 Measures only 5.93" x 2.02" x .46"
(150mm x 51mm x 13mm)
Weight: 3.5 oz. (100 g)
---
Connected directly to the CAN Bus, Real-Time data is sent by the WD100 wireless module via Wi-Fi.

The data (GPS speed, Map position, Instrument data and CAN error codes) is displayed in an easy to read website by web browser or can be displayed on an Android™ device i.e. Smart Phone, Tablet using the Faria Beede Remote Monitoring app.
If you are having problems you are only a quick e-mail away from help. Easy as 1, 2, 3.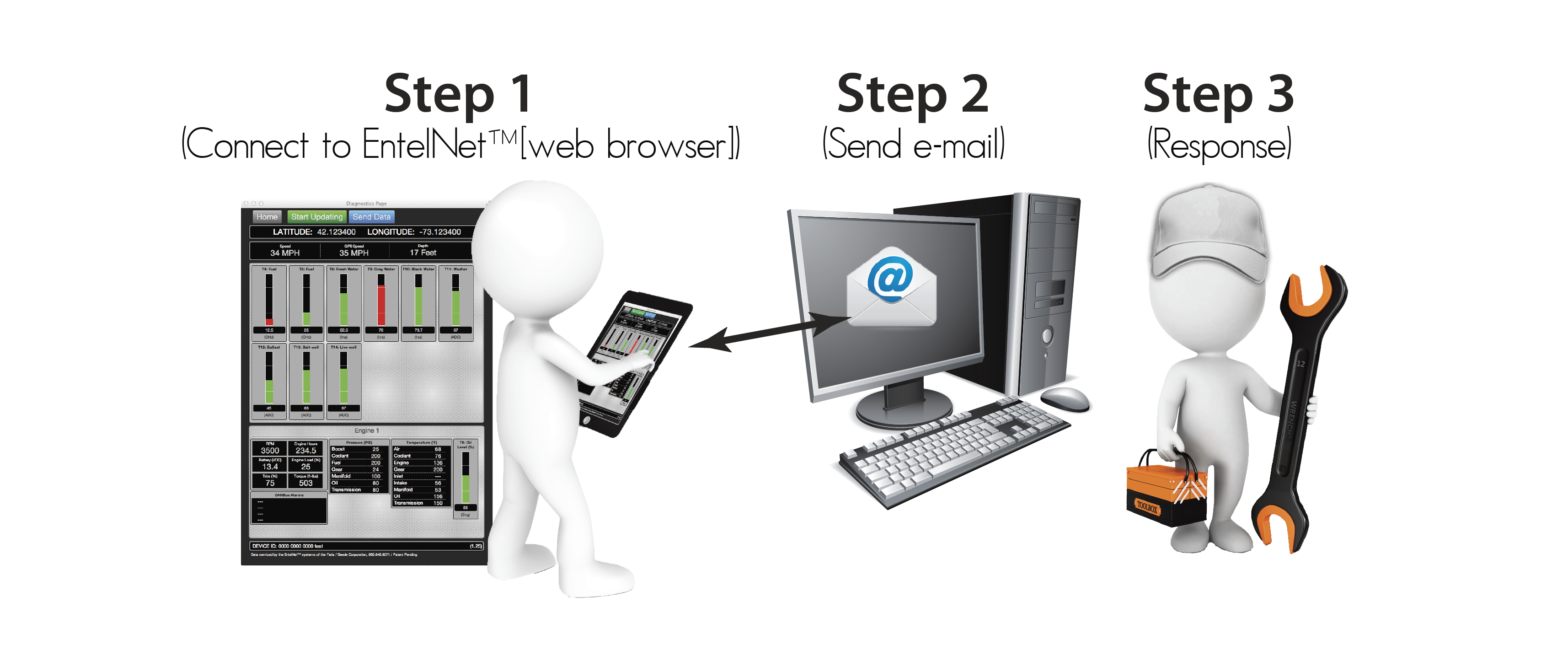 Send your engine data into the cloud
(Not currently offered in the Aftermarket)
If in range of a known Wi-Fi Hotspot, the WD100 can load your trip and engine systems data automatically to the web. If a problem occurred during your trip a notice can be sent directly to the dealership so little concerns don't become big problems.
Remote Dashboard App
Built from the ground up to be a touch-based user interface. Each screen is optimized to maximize the touch screen. Large target areas ensure smooth operations even in the harshest environments.
Standard and Secondary instruments
Tank monitoring and control
Fuel Management
Error Codes
Customized application are available to OEM designers. Contact Faria Beede for information.
---
Advantages to Wi-Fi Remote Monitoring
No additional monthly costs
Send the engine and other critical data anywhere in the world to be diagnosed.
Helps reduce warranty costs and can help lessen repair time.
Data can be viewed on a secure website for remote systems diagnostics.
Easy to install! Simple Plug-N-Play tecnnology.
---