Multifunction gauges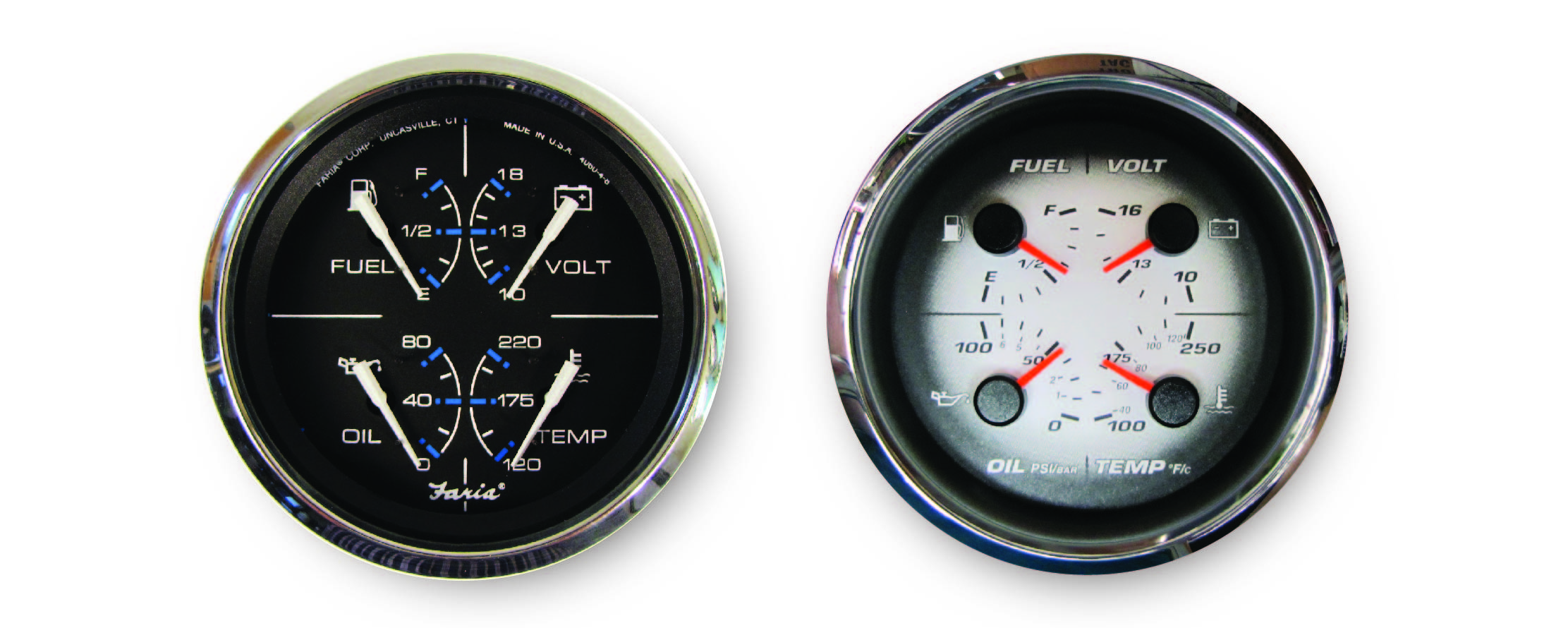 ---
Description
Dash boards are getting more and more crowded as today's technology explodes on to our boats. Often there are so many beeps and buzzes it's hard to see just what's happening. Of course you can fill up your dash with lots of little two inch discreet gauges but that too is often just as confusing. That's why Faria Beede developed our multi-function gauge.
Faria Beede has combined the most useful discreet gauges into one gauge and then styled them to match any of our many Standard styles. But just like all the rest of our gauge you can make the look your own. Our award winning designers will design a style that is just right for you.
Combine up to 5 discreet function on one gauge. That's up to 10 functions in the space of your Speedometer and Tachometer. Suddenly the dash doesn't seem so crowded any more.
Let us be your solution for dash overload.
Features
Multiple 4, 5 and 2-inch instrument and dash set options in Faria Standard series
Custom-built cosmetic options upon request
Waterproof marine connectors


This system offers easy installation via a single wire connection and waterproof connectors from engine ECU to instruments.
---
Gauge Sizes Available:
2" - Hole size: 2.0625" (53mm)
4" - Hole size: 3.375" (85mm)
5" - Hole size: 4.375" (112mm)
---
Parts available
| Catalog # | Factory # | Description |
| --- | --- | --- |