MG1000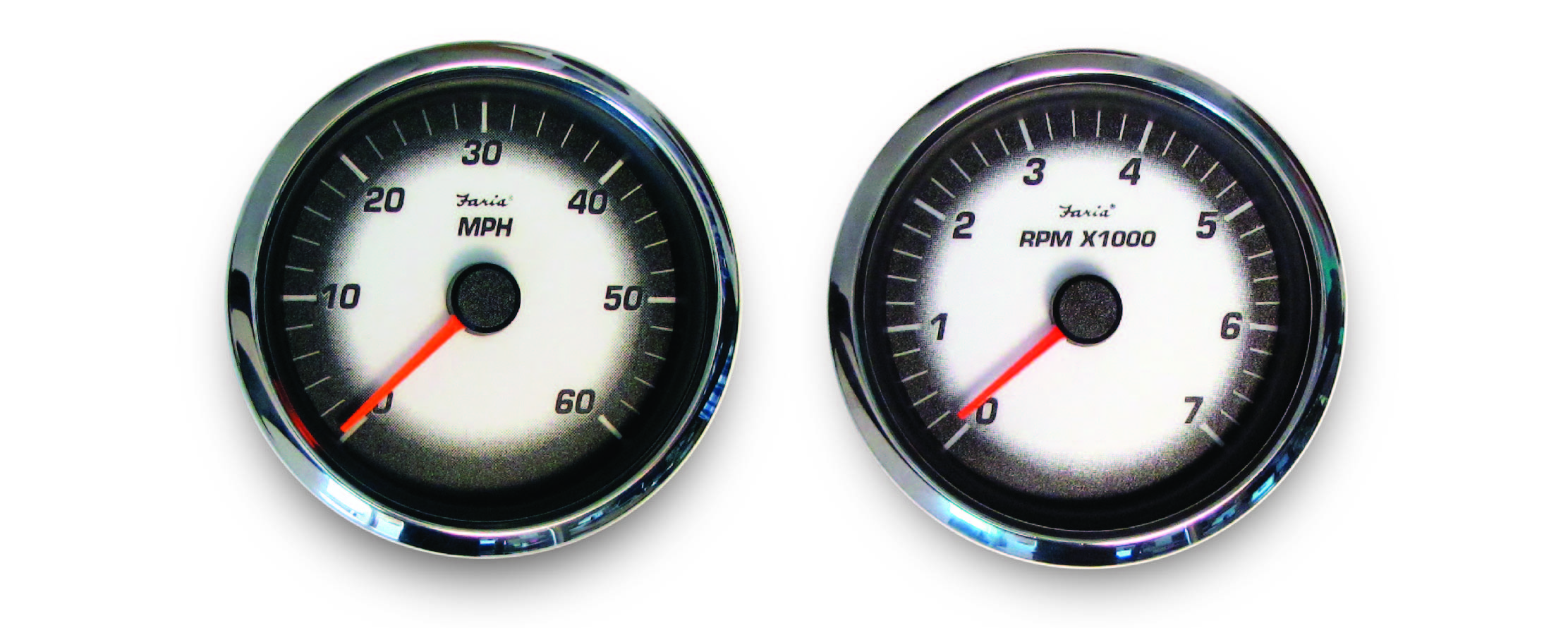 ---
Description
This system is the lowest cost, most user-friendly digital product in the market for customers installing digital technology. The MG1000 is the stepping-stone of digital instrumentation. This innovative digital gauge system requires no LCDs, no system initialization, no menu setups and no user manual interaction for use - ever! Just install and go boating!
The MG1000 gauge system displays engine ECU data and alarms. Installation is simplified by reducing wiring and setup time. Our instruments communicate with the engine ECU for the most accurate information and error codes.
Multiple analog inputs and warning lights reduce cost while still providing the customer with everything they need.
Features
Easily connects to all engine bus protocols
All Tachometers are GPS enabled
Audible and visual alarms
10 levels of lighting adjustments
Stepper motor driven pointers
Custom cosmetic options upon request system cost
Deutsch or Packard marine connectors utilized

This system offers easy installation via a single wire connection and waterproof connectors from engine ECU to instruments.

LED lighting for multi-color light options
Features
Incorporated Warning lights and Alarms
Can be directly connected to NMEA2000 systems
NMEA0183 GPS input for GPS Speed
A single Tachometer can monitor up to 4 fuel tanks
Use to monitor multiple engines
Cost Savings Features - uses both Analog and Digital inputs

Depth inputs
Fuel Level
Speed input (Pitot port)
Water Pressure (Pressure port)
Temperatures
Trim

Uses a single backbone for dual engine installations
Integrates directly to MG3000 systems
Customize to fit your design needs.
---
Gauge Sizes Available:
2" - Hole size: 2.0625" (53mm)
4" - Hole size: 3.375" (85mm)
5" - Hole size: 4.375" (112mm)